About Us
Linda Ray and Mark H. Bloom form a really tight and complementary partnership. Linda was a journalist for many years, and Mark was a professional editor and technical writer. Between them, they can tackle any topic from any angle, from medical to technical and from personal to professional.
As a team, they balance each other out, contributing equally to the results. That's because they both read every blog post, website page, press release and article produced under the Ray Access banner. It's a two-for-one bonus you won't find from any other agency or freelancer. Because of their commitment to quality control, you benefit with the consistently high quality of everything Ray Access produces.
The Ray Access Mission Statement
"To help companies succeed online while educating business leaders about the value and purpose of well-crafted content. It's not enough for you to say something; you have to say something meaningful. Your message must be worth your customers' time and attention."
Linda Ray's Bio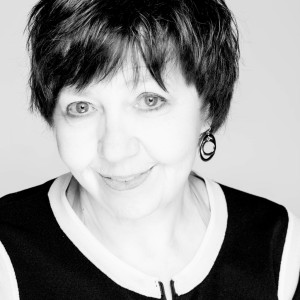 Linda Ray is an award-winning journalist who brings a wide range of experience to the table in your favor. Linda can research most any subject and turn complicated topics into fresh, readable copy that anyone can understand. She always finds credible resources and references (never Wikipedia!) to support your topic. Her blogs and articles are authoritative, insightful, and easy and pleasurable to read.
Linda worked as a staff member on local newspapers and business publications. She's been on the receiving end of press releases and pumped them out for a few years when she was a state wonk. As a small business owner, Linda knows the territory and eagerly translates her forte for salesmanship into a product you'll appreciate.
When Linda is writing for you, you receive her full and complete attention, and she doesn't let anything get in the way of a completed assignment.
Mark Bloom's Bio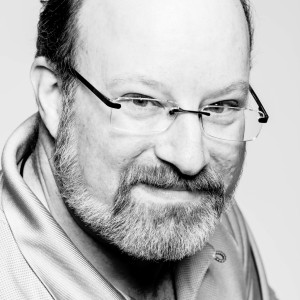 Mark H. Bloom is an award-winning technical writer and professional editor who has successfully transitioned into writing for the web. Despite his technical background, his prose is anything but dry, as he embraces active, engaged language. His past work has instilled in him an insatiable curiosity that he employs in his research. He loves his job, he tells anyone who'll listen, because he gets to learn new things every day.
Mark worked for a publishing house, a business journal and a website development firm. In each job, he gained skills that he uses to this day, as if each of his former occupations were a mere stepping-stone to his current occupation. He understands the purpose of writing online content, and he delivers targeted copy to attract your audience and convert your visitors.
When Mark is writing for you, you receive the benefit of his keen concentration, and he won't stop until his assignment is done to your satisfaction.
On Time & On Point
Both Linda and Mark respect your deadlines. In all the years Ray Access has existed, the company has never missed a single deadline. In fact, deliveries are often early, allowing you the freedom to run your business and the peace of mind knowing that your blog or website content is in capable hands. That's a track record you can rely on.
You receive clean, concise copy requiring little, if any, revision. While Ray Access is not an SEO firm, the content it produces makes search engine optimization work better. All the content contains targeted keywords used effectively. Their services — online content — help market your business across the Internet.

In Tune with the Right Tone
Linda and Mark understand the value of the individual voice you've developed for your brand. They strive to maintain that tone in their work so that their writing mimics your words. While Internet marketing does not require an exact match for business success, you will be surprised by how close Ray Access can get to your voice.
If you're targeting a young, hip audience who values a smart turn of a phrase, Ray Access can lasso a metaphor and ride it into the sunset. If you're targeting a senior market that prefers straight factual information, Ray Access can deliver just the right combination of class and connectivity.
Learn More
Let Linda and Mark help you reach your audience. Contact Ray Access to schedule a face-to-face or phone meeting. They can help you get your business noticed online.