Become a Business Mentor to Pay It Forward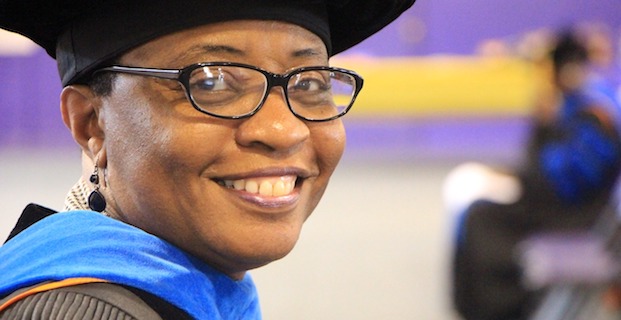 While helping your customers is rewarding, the word "customers" implies that you got paid for the service or products you provided. And that's certainly all well and good, especially when you strive to actually help people.
But there's a certain satisfaction you get when you go out of your way, with no compensation in sight, to help another as a business mentor. Every major religion, every spiritual philosophy and every successful business person understands the "pay it forward" mentality that truly reaps the biggest benefits — for you and the recipient of your efforts.
Always in Style
"Each one teach one" is a philosophy, or way of life, that originated in the U.S. during the early days of slavery. Africans were thought of as chattel by their owners and not worth the time or resources it would take to educate them. Leaders within the slave community started the practice of teaching reading and writing in secret. And they passed on their knowledge to their friends and family members one at a time.
In true leadership fashion, they encouraged each new student to pass on their newfound knowledge to another person. If each one who gained new knowledge passed it on to one person and the pattern continued, then they believed that eventually everyone could become educated. And it worked!
But We're Not Enslaved Anymore
The each one teach one philosophy gained traction over the years, and many religious and community organizations have adopted the concept into their practices today. It isn't a stretch then to think that you too — as a small business owner, successful entrepreneur or seasoned professional — can pass on your knowledge to someone who could really benefit from it. The end result may be that no one goes without fulfilling, prosperous work they love to do.
The organization called SCORE, a division of the Small Business Administration, is one example of a group of professionals, mostly retired, who volunteer their time to become business mentors and share their expertise with new or wanna-be business owners. Some areas where their experience is prized by hungry knowledge-seekers include:
IT
Accounting
Legal
Branding
Marketing
Business development
So How Can You Get Involved in Becoming a Business Mentor?
Once you make the intention to become a business mentor to small business owners who can really benefit from your expertise, your mentees will appear. That's how the universe works. And if you don't recognize those people as they cross your path, consider other sources to find willing learners:
Your church. Ask your minister or someone in the office who may be involved in the business community.
Business networking groups. As you talk to people to build your network, explain what you have to offer and ask if they know anyone with whom you might work (at no charge of course).
Re-entry programs, such as those provided by your local Goodwill office or through the courthouse. Former offenders often have difficulty finding lucrative opportunities for work, especially when they're first released from prison. Many are interested in starting their own businesses.
The local community college counseling office, which can direct you to a program administrator or other small business advocate who works with students of all ages trying to get settled in a new business.
Once you start as a business mentor, you'll begin to reap your own rewards immediately, not the least of which is feeling pretty good about yourself. When you pay it forward and follow the premise of the original each one teach one philosophy, you'll make a difference in the lives you touch — in your community and in the world.