Content Marketing Strategy Requires Promotion
First, keep in mind that content marketing works. It brings traffic to your business website and converts visitors into customers. It works over time as you add content and answer questions your customers are asking about your business or your industry. The relevant statistic is:
74 percent of buyers choose the company who first answered their questions.
As writers and producers of website content and blog posts, the team at Ray Access has seen its share of amazing successes. For instance, one client, a tent and party rental company, claimed to have lost money the first year we wrote content for them because they were unprepared for the onslaught of customers — they had to pay their team lots of overtime just to keep up.
Not Every Client Experiences Sudden Growth
Content marketing alone doesn't always produce immediate results like this client experienced. To ensure success, you need to develop a content marketing strategy. Content marketing needs to be part of the picture, but not the whole picture.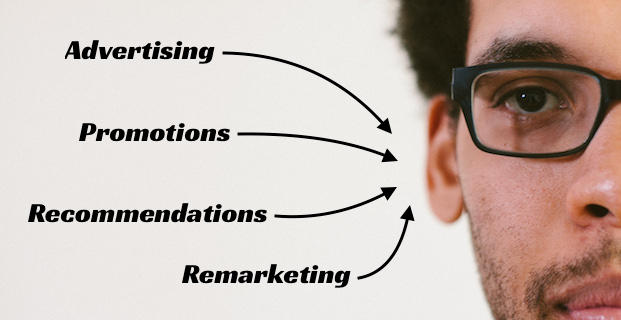 The rules have changed, and the internet no longer provides a blank check. While it's a level playing field — meaning small companies can compete with larger ones — you now have to do everything you can to get noticed. You have to promote your content and follow good SEO practices.
Outreach and Onsite Marketing
So, when you put together a content marketing strategy, you have to include the practice of promoting your website content. You have to push your blog posts and press releases out into the world. You have to deliver them to the platforms, whether on social media or complementary websites, where your prospective customers are spending their online time.
And still that's not enough. You have to optimize the content on your website not just for search engines, but also for conversions. If you advertise online, you need carefully constructed landing pages to reinforce your value. Attracting qualified leads is just one job of your website. If those leads don't find what they're looking for, they'll leave and never come back.
What's Your Content Marketing Strategy?
If you don't have one, you're not empowering your website to do its jobs to its fullest capacity. If you haven't developed personas, do you really know who your customers are or who's really buying your products or services? A content marketing strategy:
Points you in the right direction to gain customers
Helps you develop the content those customers are seeking
Provides the topics your customers and potential customers need to follow you from awareness to sales
Clearly directs readers to purchase your goods or services
You can do all this work in-house, assuming your marketing team can handle the load and has the marketing expertise, or you can hire various third-party vendors to watch your internet back. Without a plan, you're shooting blanks into a barrel of water instead of arrows into the minds of those you want to attract. Your marketing plan needs a content piece to guide your work.
If you need any help, contact Ray Access. Expert at content development, the principals of Ray Access can help you develop the right content to the right audience at the right time. To find out what it may cost, read How Much Does Website Content Cost?