Who's on Your Gratitude List and Why It Matters
In our e-newsletter this month — and if you haven't signed up for it yet, get our monthly newsletter here — the theme was, "Don't Be a Cliché." We believe they're a shortcut indicative of lazy writing. And here we are about to break that rule…
But on second thought, being grateful is never cliché, even though it may only be once a year when we truly stop to take the time to thank others who have helped us throughout the year. Building a gratitude list is something that we at Ray Access like to do on a regular basis. It helps us appreciate what it takes to run a small business.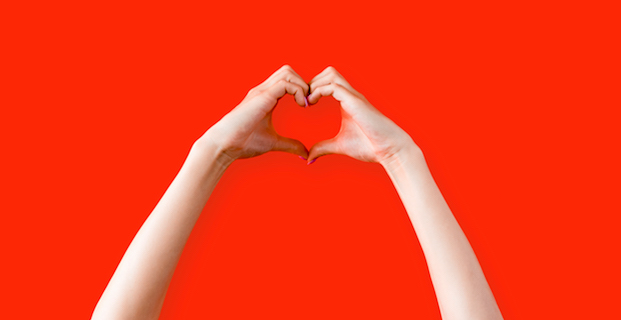 As a successful partnership, we're grateful for each other. If one partner falls behind, the other one's there to pick up the slack. If one wants to throw in the towel, the other sets him right. We keep each other on track, focused and motivated. We have high expectations, and we push each other to reach them.
It's Often the Little Things
Building a list of the little activities in life and in business that we feel thankful for actually leads to a very long gratitude list. After all, success rarely is the result of one super-big event, but more of an accumulation of individual considerations and special moments. And even those memories that seemingly don't belong on the gratitude list often carry side effects for which we can find grace.
To that end, here is a gratitude list of Thanksgiving blessings for which the partners at Ray Access are grateful for, coming to you with our blessings to steal any one or all of them to which you too can relate:
Co-workers who pick up the slack when you're sick. Family and friends who come to the door bearing gifts of time and treasure to pitch in when you can't do everything you need to do because of some unforeseen illness that knocks you off your game for a while.
Family members who allow these free-spirited entrepreneurs to flourish, who forgo the lavish cars and vacations so that their loved ones can pursue their own path to happiness. Because God knows, being a small business owner doesn't always guarantee a high, let alone a regular, income.
Decision-makers who place a priority on shopping local and using local contractors whenever possible. Especially in a community that attracts entrepreneurs and free spirits, Asheville business owners who use local talent deserve to be high on the gratitude list.
New clients who dare to take a chance when they need content for their business, but don't understand how someone else can write it. We take them by the hand and lead them through the process. They're always amazed at the results. One dentist client claimed, "The quality of the content is outstanding! We even learned a thing or two." Imagine that!
Repeat customers who haven't forgotten the outstanding service they received. Business leaders who keep a digital Rolodex of contractors who did good work in the past often return when the service provider needs them the most.
Team members who stick around when the work isn't flowing and who are as loyal as the repeat clients. We're grateful for these workers who tell their employers that they aren't going anywhere.
Readers who appreciate good writing and quality editing. Supporters of proper grammar and punctuation who sign up for well-crafted newsletters and take the time to read through a blog that catches their attention. And a special place on the gratitude list for those who respond.
Difficult clients who cut ties on their own. Some clients are just more difficult and time-consuming than others. While we try to accommodate all our clients, we breathe a sigh of relief when they decide to move on without us, often leaving behind valuable lessons.
A Year-Long Gratitude List
These are people, situations or businesses that should never be taken for granted. It's not always a given that just because an organization touts support for local business that they end up actually hiring local talent when they have the chance. You know who you are! Very often, people say, "Let me know if there's anything I can do to help," but are nowhere to be found when you ask. You know who you are!
And we shouldn't expect clients and employees to just know how much they're appreciated. You never have to worry about being a cliché when you take the time to say, "Thank you." So if we don't say it enough, or if we haven't said it to you lately — Thank You! You know who you are! And we're deeply touched by your presence and grace … for our business and for our lives.