Email Newsletters Still Deliver the Goods
Everyone wants to be cool, on the cutting edge. It's in our techie DNA now — no one wants to be seen as old-fashioned, out-of-date or clueless. This is especially true of electronic messaging, whether you use blogs, website content, texts, tweets or shares. Whatever you do, you've got to stay one step ahead.
For a number of years in the recent past, the newsletter seemed about as old school as you could get. Newsletters were the big bang of the old school. Before the advent of newspapers, cultures relied on short news blasts to get their information. If you trace their history, you'll find them all the way back in ancient Rome: Julius Caesar kept his literate loyals abreast of his doctrines through short, one-page newsletters.
From B2B to C2C
Throughout the history of the world, businesses, governments, families and even like-minded friends kept in touch through monthly, quarterly or annual newsletters. People used newsletters to send messages to businesses, employees and customers.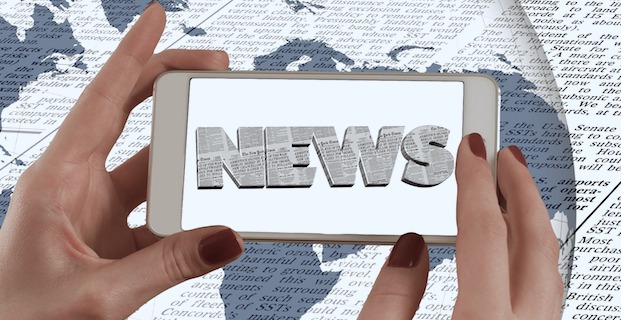 Maybe you haven't heard much about the staid newsletter of late because of the overpowering presence of social media and its reach. Then again, maybe you've noticed your email inbox filling up lately with more and more newsletters. And you're seeing them from old and new lines of business.
Steady and True
In fact, newsletters have never really gone away. They've just taken a back seat to the likes of Facebook, Instagram and Pinterest. The company newsletter remains a consistent form of communication in large organizations. Newsletters to current clients continue to rank as a top way to keep in touch, as nearly 60 percent of marketers use them, according to Mail Munch.
There even are some who say that the social media trend may be seeing itself waning. In the February 2017 issue of digital current, writer Michael Brenner reports that, "the honeymoon with social media may be over." And while your social media accounts may be bustling as usual, they may no longer offer the be-all, end-all for Internet marketing. That may be a good thing — unless you're a business.
Overwhelming Algorithms
As giants like Facebook and Google continually tweak and alter their algorithms to provide better user experiences and to boost their own profits, it becomes increasingly more difficult for marketers to use the platforms as practical sales techniques without paying for top billing. There is no "beat the system" anymore with SEO, unless you're willing to pay for it.
And all along, email has been quietly humming along as the truly primary mode of communicating information. When you're on an email list, no algorithm is going to kick you out; only you can do that. And email is as accessible as your cell phone. A catchy newsletter that comes to you can be a welcomed diversion, while filling you in on recent deals or news that affects you. All you need to do is subscribe to:
One of your main vendors
A product you're interested in
A company or competitor you want to monitor
A thought leader you admire
Newsletters Are Here to Stay
So if history is any kind of teacher — as it usually is — marketers and communicators of every ilk will turn back to what's always worked: the newsletter. It doesn't have to be long; in fact, shorter emails are better received. To work, newsletters should be between 350 and 750 words, broken up into sections, with headers, graphics, photos and videos embedded to improve their attractiveness.
So stick to your Facebook boosts for recognition and brand identity, but turn to the old-school, reliable newsletter to keep in touch with those important contacts you've made on LinkedIn and Snap. Just because it's old school, doesn't mean it has to be boring. Jump on the bandwagon — or dare we say retro bandwagon? Turn to newsletters as they make a big comeback in 2017 and beyond. And turn to Ray Access for the quality content you need to engage your audience.