In the Swirling Marketplace, Remain Committed
As wordsmiths and purveyors of articles, stories and descriptions, we enjoy both the way you can play with words and the sometimes varied meanings that can be attributed to a single word. For this purpose, because it's the word on everyone's mind these days — from the fires in the West to the floods in the East — we've chosen the word "storm" to play with.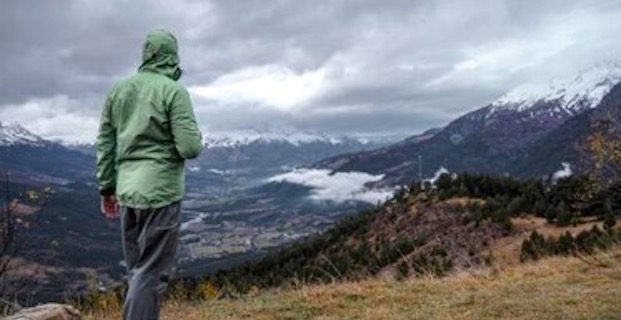 While so many batten down their hatches to ride out the various storms that may be hitting home — or close to it, we know just as many people who are enduring stormy relationships, riding out emotional storms and braving the storms that usually follow a small business as it matures and grows.
Setbacks and Storm Surges
Most small business owners don't head into their chosen fields thinking that they'll have to weather big hurricane-force winds of change. Others, on the other hand, go in with eyes wide open and — just like those sea-loving creatures (aka beach bums) who like to make their homes on the edge of the Atlantic Ocean — they prepare for the storms they know come with the territory.
It takes a truly optimistic and positive-thinking entrepreneur to quit a day job. You forgo a steady paycheck and eschew paid benefits to start a small business. But those of us who do wouldn't have it any other way. We're prepared for some of the storms that hit, while others blindside us, but just like the city of Houston, hit unawares by Hurricane Harvey, we find a way to keep on going.
A few of the storms a small business should be prepared to meet might include:
A push to diversify. Your one big passion may not be enough, or your lenders and colleagues may try to get you to add more lines. For example, at Ray Access, we try very hard to stick to what we do best — writing and editing. But we're constantly being asked and pushed to do SEO or to create websites. So far, we've resisted, sticking to our core values, our core disciplines and our core strengths.
Bad hires. While you're growing, the last thing you need is to make bad hires that not only threaten your current business model, but waste enough of your time so you can't put your effort into sustaining your growth. Been there, done that! Keep tabs on your new hires and look for the early-warning signs.
Being broke. The perpetual optimist knows that when he's broke, it's only temporary. The optimistic entrepreneur puts a smile on his face and braves the next networking function with enthusiasm. But when you face the need for cash flow or shut down, that's a storm you've got to weather. We've walked that line, for sure, but we're still here, still determined and still confident in our product.
Losing a big client. Any small business owner who's survived past storms knows that you can't put all your sandbags along one wall. As soon as you do, the water inevitably comes crashing over the opposite wall. Never rely on one customer. Fortunately, at Ray Access, we've known this one from the start. The search for new clients never ends.
Needing more exposure. To advertise or not to advertise; that's a big question — especially for internet-based companies like Ray Access. After two years, we finally started writing weekly blog posts, just like we were doing for clients. As we grew a little, we knew we were going to have to do more. It took us more than three years before we finally started spending money on advertising. It's a gamble for a small business, but maybe the only way to gain exposure.
Survive and Grow
A hurricane or wildfire can take out the infrastructure that houses your small business. You may lose equipment and power for a short time. But the entrepreneurial spirit can't be extinguished by a little — or even a big — storm surge. With the cloud safely away from land-based designs and with your mind and body intact, you can and will survive this and any other storm that comes your way.
Every defeat, the saying goes, is only a defeat if you don't learn from it. What can you learn from the devastation of a hurricane that washes away clients like so many cars on a flooded highway? There are many lessons:
Expand your customer base from just one area to national or even international.
Stay true to your goals, and you will survive and prosper after the waters recede.
Deliver a product or a service that people actually need and want, and they'll keep coming back.
Make the planet a better place, every day, in large and small ways.
Look back to understand how you could have prepared better; then look ahead and implement your changes.