Attention: Press Releases Prepared Here
When you get your business, event or latest invention written up in the local paper, you add credibility to your company. Right, wrong or indifferent, the fact is that people believe what they see in the news. They are more likely to respond positively when a reporter writes about you. By its very nature, reporting is objective, while advertising is self-serving.
A press release is the vehicle you use to bring news to the attention of local, regional and national reporters. News reporters rely on press releases to find out what's going on within their areas of interest.

Beat the Circular File
"You are awesome! Thank you so much. Clifton is in his Aladdin dressing room [on Broadway] right now — he took a moment to read your press release and halfway through, he said, "This gal can write!" So happy I found you. I have several projects I'm working on, so I'll definitely be in touch."
—Monica Davis for Clifton Davis: actor, songwriter, singer and pastor
Press releases present a double-edged weapon. Because of their influence, news writers receive hundreds of press releases a week. They use the same process to weed out the losers as head-hunters do when they're bombarded with resumes — they give each writer from 5 to 30 seconds to make an impression.
With that in mind, you want your press releases to do its job. To avoid the circular file (the waste basket), your press release must grab attention from the very first sentence. It must speak to the journalist and present a case worth following up on.
Hire a Former Reporter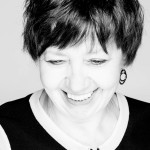 As a reporter, Linda Ray spent many years receiving press releases. She knows what will tweak interest and garner you a follow-up call. Mark Bloom, on the other hand, spent years on the forefront of book publishing and knows what readers crave. Between the two partners at Ray Access, they can make your press release sing — and sing loudly.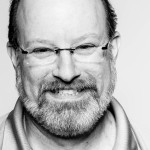 A professionally written press release increases your chances of getting noticed by the media. That's well worth the small investment it takes (usually, just $100). Instead of looking for a boilerplate press release that mimics the template reporters see day in and day out, you'll have a unique notice to send to the press — one that simply cries out for further action.
One More Task off Your Plate
Just like your weekly blog posts, your press releases can take unnecessary time away from your business that you can't afford. Tasking your office manager or a sales person to write the press release takes them away from other, pertinent duties for which they were hired and at which they do a much better job.
In addition to a professionally written press release, you'll also receive professional editing before the press release even hits your inbox. Like résumés, press releases leave no room for error.
While the team at Ray Access ideally requires a week or more to turn around a completed press release, they are always available to help you with an urgent matter. For a slight fee, you can have your press release ready for the media in as little as 24 hours. That's service. Find out how Ray Access can help get you noticed.