Our Mission Statement Gives Us Our Purpose
At Ray Access, we don't often use this platform to toot our own horn, not counting last week's cool announcement. But we take our mission statement seriously. It drives our business forward and expresses our ethics. In short, it gives us our purpose. Without it, Ray Access would be a rudderless ship adrift in an ocean of opportunity. Read it for yourself:
"To help companies succeed online while educating business leaders about the value and purpose of well-crafted content. It's not enough for you to say something; you have to say something meaningful. Your message must be worth your customers' time and attention."
We've written about mission statements before. Finding your mission and putting it into a statement can point you, your business or your agency toward:
The success you crave
The clients you want
The work you desire
Every Day Is an Opportunity
Many companies don't change a thing after spending time and effort writing their mission statements, but that's not how mission statements work. Once you have your purpose, it's supposed to change your approach to your job, your idea of success and your list of priorities. The most successful companies have actionable, goal-oriented mission statements. We'd bet these companies have placed their mission, clearly and visibly, on the walls of their reception areas, in the company cafeterias or break rooms and in the offices of the CEO.
You need to live your mission statement. You need to refer to it often. Let it guide your decisions and keep you on the right path. Your mission, just as the word itself implies, is your reason for being in business. If you ignore it, you have no purpose other than making money, and if that's your true purpose, you'll end up making short-term, profit-motivated decisions that may short-circuit your ultimate success.
Ray Access Lives Up to Its Mission Statement
It's not easy to live your mission. But, as one CEO said: "Do the right thing, not the easy thing." By staying true to our goals and purpose, Ray Access is attracting the kind of business clients we're seeking. We're finding writers who want to stay with us and contribute. Anyone, be it client or contractor, who doesn't align with our vision, ends up leaving.
And we're fine with that. We encourage it, in our own way. We'd prefer to surround ourselves with those people who want what we want:
To help businesses become successful through top-notch content that connects with customers
To create literate marketing messages that attract a more targeted customer base
To educate business leaders to develop a more media-aware marketplace, where both businesses and consumers understand the value and power of knowledge
To inspire people to fashion a better and safer digital world for businesses and consumers alike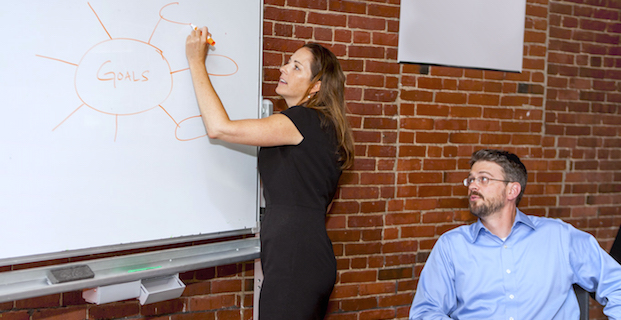 Evolving Needs to Hit a Moving Target
But the world is changing. New technologies come along that disrupt the status quo. New platforms emerge that better connect people to what they want. New algorithms allow search engines to determine which messages are the most valuable. Through it all, Ray Access has been saying that it's quality content that matters most.
And that's still the case. Regardless of search engine algorithms, keyword best practices or the number of backlinks — all that SEO mumbo-jumbo — it's really all about delivering value to your audience:
Answering their questions
Gaining their trust
Proving your expertise
Communicating clearly and honestly
We write informative website copy, engaging blog posts and attention-grabbing newsletters for our clients. We write for people first, because people matter most. It's not necessarily the companies who are the biggest spenders who end up winning; it's the businesses with the best messages that come out on top.
Writing is still meaningful. Communication is still vital. Businesses still thrive — or fail — based on how they connect with their audiences. So, when you're in the market for revamped website content or when you're ready to launch, or relaunch, your blog, remember Ray Access. If you align with our mission statement, contact us today.